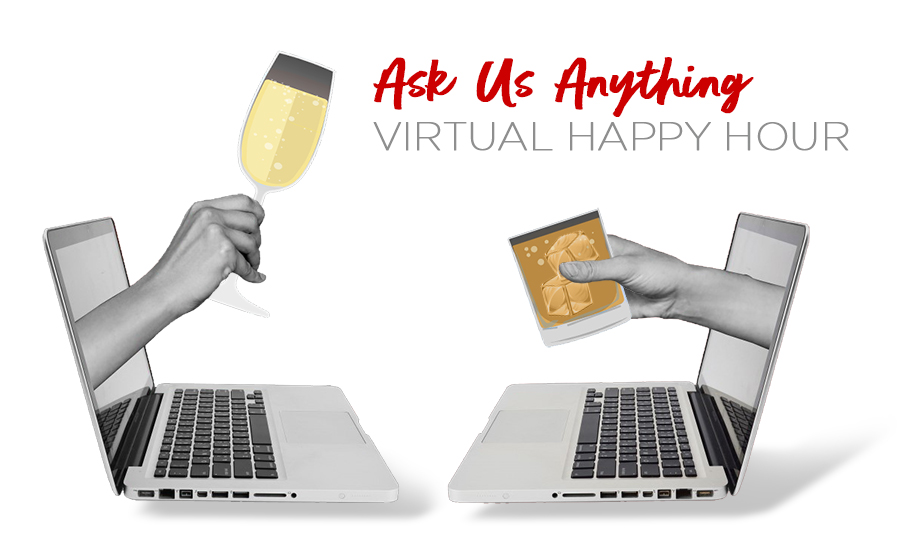 Connect With Colleagues
Join us every other Tuesday at 5:00 PM ET (June 2, is up next!) for a virtual happy hour where you can ask us anything and most importantly connect with your colleagues in an informal virtual setting. Our expert consultants will field the questions they can and ponder with the group on the ones they can't.
Register, pour yourself a drink and log on!
We encourage everyone to turn on video so we can have interactive discussions and share our favorite cocktails but it's totally up to you. Quarantine-casual attire is acceptable.
NOTE: We changed the schedule. The biweekly series restarted on May 19th so the next one is June 2, June 16, and so on)