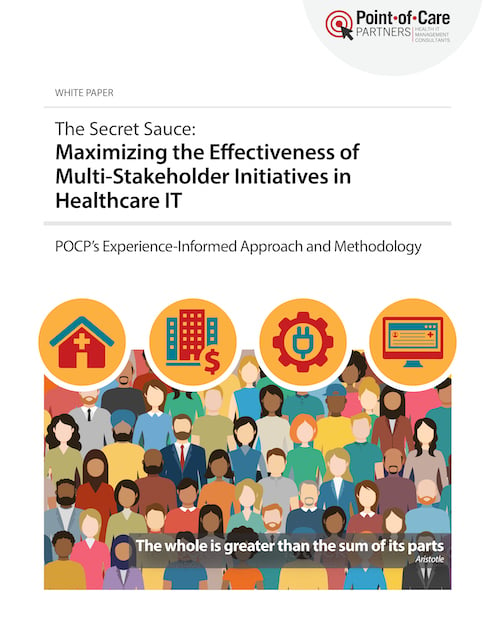 White Paper
The Secret Sauce: Maximizing the Effectiveness of Multi-Stakeholder Initiatives in Healthcare IT
Learn How to Get The Most From Multi-Stakeholder Initiatives in Healthcare
Multi-Stakeholder initiatives (MSIs) work in virtually every business and social sector to achieve such far-reaching goals as igniting and driving innovation, broadening markets and improving their performance, diminishing socioeconomic disparities and furthering equity, and advancing information sharing and interoperability.
In the US healthcare sector, leaders are increasingly looking to MSIs to help them make significant progress – particularly relating to modernizing technology – to address a much-needed evolution of systems and processes, a steady deluge of regulatory requirements, and ever-growing consumer expectations.
What's Inside?
This first-of-its-kind report by Point-of-Care Partners (POCP) provides:
Lessons learned from our extensive experience working with, advising and leading MSIs,
Guidance on how to increase their effectiveness and likelihood of success.
An outline of our MSI Development and Program Management Methodology – based on the insights, challenges, and successes of the projects in which we've engaged
The defined strategic competitive value of launching or participating in an MSI.

"To put it simply, we believe in the multi-stakeholder model, and want every one of them to be successful. While they are not for the faint of heart, they can be wildly effective.
This document outlines several MSIs and describes the critical success factors shared by the more fruitful. We recommend those who are members or leaders in struggling MSIs review this document. If you're considering launching a new MSI, we also encourage you read this because the start-up phase is quite possibly the most crucial time in an MSI's evolution."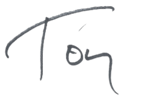 Tony Schueth
CEO, Point-of-Care Partners