HIT Perspectives:
Health IT Under a Biden Administration: Part of the Problem or Part of the Solution?
Subscribe
HIT Perspectives – January 2021
Health IT Under a Biden Administration: Part of the Problem or Part of the Solution?

By Tony Schueth, CEO & Managing Partner
Quick Summary
Expect to see continuity in furthering initiatives like burden reduction, transparency and shifting to value-based care

Key personnel signal the importance of health IT in the new administration

Not much in health IT will change as we transition from a Trump to a Biden administration
With a flurry of regulations dropped at the end of 2020 and now in the first few days of the Biden administration, you may be expecting wholesale change in the new administration's approach to health information technology (health IT). We're not.
It goes without saying that policy, in general, will change dramatically with the change of power. Democrats and Republicans have VERY different philosophies and core principles. However, one thing we've observed over the years is that they both tend to agree that health IT is part of the solution and not the problem.
While it's impossible to know what exactly will happen, we look to some areas of potential change and continuity with implications for health IT. Let's take a look in three key areas: policy focus, personnel and the role of government in health care.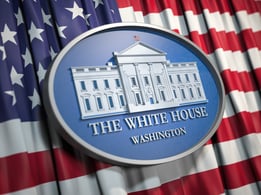 Policy focus. Where will federal agencies spend their time and capital under the Biden administration? Early reading of the tea leaves suggests that while major changes obviously will be on deck down the road, there will also be continuity.
Building on current initiatives. Under the previous administration, health IT was a key element to accelerate the shift to value-based care, address burden reduction and increase transparency. We don't expect a lot to change. First, these are all bipartisan issues and will give the new Congress something to coalesce around and continue health IT-related work begun in the last session. Further, President Biden is likely to

build

on initiatives concerning price transparency and prescription drug pricing, according to Chris Jennings, who was an Obama White House advisor.
We also expect the new administration to support use of application programming interfaces (APIs) to collect and share data, as well as standards, particularly the HL7 Fast Healthcare Interoperable Resources standard.
Let's also not forget about health IT and the COVID-19 pandemic. The Trump administration used health IT to mitigate effects of the pandemic and develop innovative solutions. We expect to see continued effort to build on this foundation. Again, health IT can be part of the solution, as in the case of vaccine tracking. Therapies are being prescribed via electronic prescribing or ordering components of electronic health records, which are also being used to document encounters and inform caregivers. Health information exchanges (HIEs) are supporting providers. Broader efforts leveraging health IT include modernizing the public health infrastructure, expanding telehealth and remote patient monitoring and supporting a national testing strategy.
Regulations. A whirlwind of rules and regulations were dropped toward the end of the Trump administration. Many were specifically health IT oriented. Two come to mind, both related to prior authorization (PA). The first is the final rule concerning use of an electronic prior authorization (ePA) standard in Medicare Part D plans, which was published December 31, 2020. Specifically, the rule requires prescription drug plans to support the ePA transaction standard in the National Council for Prescription Drug Programs' SCRIPT standard, version 2017071.
The second is a draft final rule published January 15, 2021, aiming to reduce burden in as well as standardizing and accelerating the PA process. This regulation requires payers, excluding plans on federal exchanges, to make PA decisions within 72 hours for urgent cases and seven days for standard requests. It also requires public payers, including those on federal exchanges, to implement APIs that will give providers better access to patient data and streamline the PA process.
We think that was less about differing philosophies than expediency. More specifically, the Centers for Medicare and Medicaid Services (CMS) has been working diligently in the past year and wanted to get its hard work implemented before the change of administration.
Research. We know President Biden led the Cancer Moonshot. We're not aware of any Republicans who aren't supportive of accelerating cancer research to develop more therapies for patients while also improving efforts to prevent cancer and detect it at an early stage. Health IT supports this.
Of course, this year's equivalent is accelerating biomedical research related to COVID-19. We can expect to see a lot of continued and expanded activities at the National Institutes of Health and public-private partnerships to better understand the virus and how it interacts among various demographic groups and develop vaccination and treatment strategies for the virus and its variants. Health IT will play an integral role in gathering and sharing patient and administrative data in those efforts, as well as in identifying and reporting adverse events.
Personnel. Top-level positions always change in a new administration. Of course, the most important person to health IT is, well, the most important person in the administration: President Joseph Robinette Biden, Jr. Since Health IT is a bit of a subset of health care, in general, what do we know so far?
HHS Secretary. Arguably, the second most important person to health IT is the Secretary of the Department of Health and Human Services (HHS). President Biden's nominee for this role is California Attorney General Xavier Becerra. If approved by the Senate, addressing the COVID-19 pandemic will be a priority. This, then, will be a front-and-center issue within the HHS agencies (which is where the rubber really hits the road, policy wise).
ONC. A key HHS appointment affecting our world is the head of the Office of the National Coordinator for Health Information Technology (ONC). This was named right off the bat: Micky Tripathi, Ph.D. His appointment is significant in several ways.
First, it signals the importance of health IT in the new administration. Second, this is not Tripathi's first rodeo when it comes to health IT and getting things done while navigating sometimes difficult policy and organizational waters. He has a long-standing background in standards and interoperability from various industry and stakeholder perspectives. For example, he currently serves on the board of directors of the Sequoia Project, the CommonWell Health Alliance, the CARIN Alliance, HL7 International, the HL7 FHIR Foundation, and Datica. Tripathi also is project manager of the Argonaut Project, an "accelerator" of HL7 standards.
Tripathi has operational experience (a plus in running an agency in the HHS bureaucracy). He recently served as chief alliance officer for a population health management solutions company called Arcadi. This followed a merger with the Massachusetts eHealth Collaborative, a nonprofit health IT advisory and clinical data analytics company for which Tripathi was president and chief executive officer. This means he will be an informed advocate for HIEs, having run one, and expert in using them for public health (something sorely needed as we struggle through COVID-19 and its aftermath). He certainly understands the provider and provider system perspective, having worked in the Boston area with scores of them. We all know that sometimes that "mile"— either the first or last, depending on where you sit — is the hardest.
Finally, unlike each of the past national coordinators, he's not a physician. Please don't misunderstand -- it's not that I have anything against anyone who has a doctor of medicine. They're the good guys. It's just that technology in healthcare works best when both sides of a transaction are incented to change behavior. The physicians' office is very often one of the key stakeholders. Too often we incent or mandate that one side change behavior without doing the same for the other.
In short, we think Tripathi is an excellent pick and look forward to working with him.
We had an inkling of the potential importance of health IT in the Biden administration during the transition. Although few health IT people were visible, an exception was

Aneesh

Chopra

,

who served on the US Postal Service (USPS) Review Team. His inclusion seemed incongruous until one recognizes that his deep IT expertise was leveraged as part of a push to standardize USPS addresses to support more consistent patient matching. The former chief technology officer for the Obama administration, Aneesh is very much a health IT guy, currently serving as the co-founder and president of CareJourney, a clinical analytics and insights company. During his service with the Obama administration, he launched the Blue Button program to give military veterans a tool to download their individual health records from the Veterans Administration (VA). Since leaving, he has been active in a number of health IT initiatives, including the CARIN Alliance. He participated in a podcast with us back in November 2020. You can listen to that discussion

here

.
The role of government in health care. While both Democrats and Republicans view health IT as part of the solution, there are disagreements between the parties on the role that government should play in health care. This view was affirmed in a recent conversation with Catherine Pugh, who is the eHealth Initiative's assistant vice president for policy. This Washington, DC-based independent nonprofit organization is known as eHI. It engages multiple stakeholders in health care to develop and drive the implementation of a common set of principles, policies and best practices for improving health care. Point-of-Care Partners is a long-standing member and I also serve on its Leadership Council.
One example that stood out in our conversations involves differing party views on policy implementation. On one hand, Democrats tend to be more prescriptive about how policies are implemented – in health care, think meaningful use. On the other hand, Republicans are more about incentives to encourage adoption.
Interestingly, Catherine and I agree that a lot of what the Trump administration did relative to health IT stemmed from the passage of the 21st Century Cures Act, a bipartisan bill signed into law by President Obama near the end of his presidency. More specifically, under President Trump and his appointee to head ONC, Donald Rucker, MD, the ONC emphasized interoperability and removing information blocking, improving price transparency, reducing provider burden and encouraging patients to take control of their health records. We don't expect the Biden administration will oppose any of these philosophies.
Under Dr. Rucker, ONC encouraged the industry to create solutions that they agreed would be reasonable to implement and then put those into regulations. While not everyone agrees with regulations – see opposition to the "Reducing Provider and Patient Burden by Improving Prior Authorization Processes and Promoting Patients' Electronic Access to Health Information" Rule here – a lot of industry stakeholders put a lot of time into creating the standards.
Started by the Obama administration, the Trump administration also attempted to leverage the entire administration – HHS, FDA, CMS, VA, etc. – to encourage the adoption of health IT. We expect that the Biden administration to do the same.
Our advice to stakeholders. In summary, while there may be some delays as high-level Biden administration nominees are appointed, we don't think very much in health IT will change as we transition from a Trump to a Biden administration. Our advice to stakeholders: It's time to act. Don't procrastinate, thinking that you'll have time. I'd love to hear your insights or work with you on opportunities. Email me at tonys@pocp.com.
---
In this issue: