HIT Perspectives:
Pulling Back the Covers on Health Information Exchanges: Part 2 Where are They Going and Why
Subscribe
HIT Perspectives – January 2021
Pulling Back the Covers on Health Information Exchanges: Part 2 Where They are Going and Why


By Michael Solomon, Ph.D., Practice Lead, eCare Management
By Ken Kleinberg, Innovative Technologies Practice Lead
Quick Summary
Interoperability, response to COVID-19, value-based care and payer interest all contribute to the resurgence of HIEs

The time is right for HIEs to make a comeback. While there are opportunities, there also are challenges

HIEs are organizations to watch as we deal with the pandemic, and whose potential can be further unleashed post-COVID-19
Well over a decade ago, health information exchanges (HIEs) arose as part of the national health information infrastructure – a redesign of predecessors' regional health information organizations (RHIOs) and community health information networks (CHINs). Like RHIOs and CHINs, they were plagued with such issues as a lack of interoperable standards and technology, a need for sustainable business models and how to evolve in concert with the rapidly changing health information technology and policy/regulatory landscape.
As a result, HIEs all but faded from view. Many went under. Others struggled to survive and create sustainable value. Yet despite their travails, it is a new day for HIEs. Although still works in progress, they are making a comeback. Now, recent seismic events in health care have put the spotlight once again on HIEs. More than ever before, innovators in this space are addressing such immediate needs as improved interoperability the exchange of public health data stemming from the COVID-19 pandemic and the shift to give patients wider access to their data and control over their use.
This article is part of our in-depth look into the world of HIEs. Part 1, published in the Fall 2020 issue of HIT Perspectives, takes a brief look at where HIEs have been so we can better understand their current state and outlook for the future. We also recently held a webinar on why HIEs and payers should take a fresh look at how they work together. You can find a recording of that webinar here. This article, Part 2, briefly explores what's next for HIEs and why.
Where things stand today. The idea of exchanging meaningful clinical health information in an interoperable manner is, once again, part of the national conversation on interoperability, where the value is being recognized.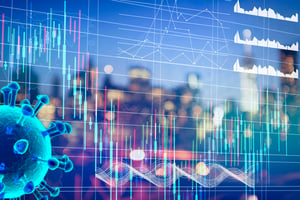 Drivers behind HIEs' resurgence include:
Information-blocking regulations and interoperability. From their inception (and by definition), HIEs have been players in facilitating health care interoperability. HIEs still have a role to play and that will expand. The question is how much and how long it will take? According to the Office of the National Coordinator for Health Information Technology (

ONC

), almost 60% of hospitals participate in at least one health information exchange. More than half of state and regional HIEs

report

payer participation, with 38% of these having at least four payers involved. The stage is set for HIEs to assist hospitals and payers ramp up to meet the requirements of the new interoperability rules from the Centers for Medicare and Medicaid Services (CMS) and ONC. (Click

here

to learn more about the CMS rule and

here

for the ONC rule.) For example, HIEs can help hospitals notify practitioners and other facilities when a patient is admitted, discharged or transferred, as required under the new CMS rule.

In addition, ONC's new interoperability rule prohibits providers

,

HIEs, health information networks and vendors from interfering with the access, exchange or use of electronic health information (information blocking) unless an exception applies. (There are

eight

exceptions, including one in which access or sharing of data may be denied to protect the privacy of the information or the individual with whom it is associated — or the request would violate federal and/or state privacy requirements. This will help "free the data" from organizations that previously were reluctant to share them, thus strengthening the value proposition for HIEs.



Response to the COVID-19 crisis. The COVID-19 pandemic highlighted the need for collection and exchange of patient records, lab results and public health data — all in many HIEs' wheelhouse. In recognition of HIEs' key roles in the pandemic, the Office for Civil Rights issued

guidance

at the end of 2020 on how the Health Insurance Portability and Accountability Act of 1996 permits covered entities and their business associates to use HIEs to disclose protected health information for the public health activities of a public health authority.

HIE data also can be used to identify "hot spots" and assist with tracking and tracing, as the earlier discussion in Part 1 concerning HIE of responses by Michigan's Health Information Network and the Nebraska Health Information Initiative show. HIEs also have been leveraging their ability to share patient data and such important documents as living wills when patients (who may be very sick and unable to articulate their wishes) are transferred to receive care outside of their usual sources and geographic locations. This builds on existing HIE capabilities to support patient data transfer for those displaced by floods, hurricanes, wildfires etc. Some HIEs have introduced and/or expanded their telehealth capabilities in response to the virus, especially with previous regulatory barriers having been relaxed during the emergency.
Value-based care. The exchange of clinical and administrative data is at the heart of value-based care (VBC) arrangements to drive down costs and improve outcomes. An HIE's ability to collect and share those data enables and supports such arrangements. According to a recent analysis, VBC-focused organizations see opportunities to use HIEs to manage risk and make value-based care contracts meet expectations. New use cases are emerging, such as the collection and exchange of data related to population health, public health and social determinants of health. This will help payers and providers create appropriate and cost-effective care for vulnerable Americans. HIEs also can help VBC-focused organizations obtain information on their members' out-of-network care, claims data and patient-generated information.
Payer interest. The three drivers described above are stimulating broader interest in payers' participation with HIEs and exchange of data. New and emerging use cases and the need for payer/provider collaboration to succeed with value-based contracting suggest this growing interest is a lasting trend. For example, payers are recognizing the value of accessing and sharing admission, discharge and transfer (ADT) and clinical data via HIEs to lower health care utilization and costs for value-based and managed care (e.g., Medicare Advantage) contracts, and to report on quality measures such as the Healthcare Effectiveness Data and Information Set Star ratings.
Challenges and opportunities for the future. The time is right for HIEs to make a comeback. However, while there are opportunities, there also are challenges. Here are just a few.
Financial sustainability. This has always been a challenge for HIEs. To address the issue for the long term, many HIEs will have to pivot to provide value through new services and connections to stakeholders. Dependence on grants and other support from federal, state and local governments is useful in the short term but unlikely to be enough going forward. Pricing models that consider the costs to founding members vs. late participants or which consider who contributes data or only receives data are just a couple of issues. Business as well as technological innovation will be key to sustainability.
Compliance with interoperability regulations. The new interoperability rules from ONC and CMS are expected to significantly alter the interoperability landscape and change the ways providers and payers exchange data with patients and each another. This will create new opportunities for HIEs beyond exchanging patient data. For example, the growth in artificial intelligence applications is increasing the demand for aggregating and normalizing patient data originating from disparate sources.
Public health infrastructure. The current pandemic has yet again highlighted gaps and issues with the public health infrastructure, which doesn't always include HIEs. This is an ongoing and persistent problem caused by chronic underfunding, fragmented infrastructure and reactionary responses to emergency situations, such as September 11th, superstorms like Sandy and the COVID-19 pandemic. Even so, some HIEs have been able to rapidly respond to the COVID-19 pandemic because they already had a network in place, existing partnerships with public health agencies and the ability to capture and exchange mandated information. Various HIEs have used their well-established information networks in new ways. For example, some HIEs:
Were already connected to the majority of hospitals and labs. This allowed HIEs such as Healthix in New York to receive results from a temporary COVID-19 hospital or new mobile testing sites.
Were supporting real-time electronic reporting on test results, so moving from thousands of tests to tens of thousands of tests was not difficult. In addition, this allowed them to analyze COVID-19 testing volume and results trends by ZIP code, census block and demographics for public health agencies.
Responded to the need for enhanced contact tracing capabilities with up-to-date contact information from recent health care encounters and by routing notifications to case managers of new encounters
As the COVID-19 crisis progresses — and even after it subsides — public health reporting, standards, technologies and use cases will evolve. Five HIEs will have an opportunity to get a leg up with grants of up to $500,000 each. The awards were made last year as part of the Strengthening the Technical Advancement and Readiness of Public Health via Health Information Exchange (STAR HIE) Program. This program is intended to improve electronic health information data exchange among HIEs and state and local public health agencies.
Going forward, HIEs must be part of public health planning and response at the federal and state levels. They will need to be at the table and advocate for themselves to ensure they have a voice and funding.
TEFCA. The Trusted Exchange Framework and Common Agreement (TEFCA) is the nation's latest major attempt to help enable nationwide exchange of electronic health information and promote interoperability. However, its potential success and impact on HIEs is unclear. Will TEFCA live up to its promise and promote nationwide interoperability? If so, how will that impact HIEs' business models and technology platforms? Will HIEs have to compete or join forces with an uncertain number of future qualified health information networks (QHINs) or must they reorient themselves and (attempt to) become one? ONC is expected to provide a public comment period for the first fleshed-out version of the common agreement in the coming months. Many issues with implications for sustainability, participation and success are still being debated, including policy on QHIN fees.
Incentives. As the HIE market strengthens and expands its coverage, governance structures are essential within and across HIEs. These are needed to manage legal and administrative issues (e.g., patient consent) and ensure consistent technical and data quality standards across all HIEs. To maximize the liquidity and uses of critical data (e.g., ADT) across health information exchanges, providers will need incentives to make available complete and high-quality information to HIEs for further dissemination.
Organizing for influence at the national level. Many HIEs are members of the Strategic Health Information Exchange Collaborative (SHIEC). SHIEC is a trade association that brings HIEs and the vendors that support them together to leverage their respective technologies and create synergies, such as SHIEC's Patient-Centered Data Home initiative. Working together, HIEs have shown they can have a greater impact.
Moving forward. It is clear that HIEs are organizations to watch as we deal with the pandemic, and whose potential can be further unleashed in the post‒COVID-19 world. We are likely to find an advocate for HIEs in Micky Tripathi, Ph.D., who has just been named to head ONC in the new Biden administration. Tripathi ran an HIE and is well known in health IT circles for his long track record in standards and interoperability. He will be able to hit the ground running, and we look forward to working with him.
Want to know more? Reach out to us at michael.solomon@pocp.com and ken.kleinberg@pocp.com.
---
In this issue: