HIT Perspectives
Subscribe
HIT Perspectives – November 2022
Staying Ahead of EHR Rules & Regulations for 2023

By Mike Burger, EHR Lead.

By Pooja Babbrah, Pharmacy & PBM Lead
Quick Summary
Standards and proactive IT investments can broadly improve connectivity and data exchange.
USCDI v4 is coming in 2023. While certification beyond v1 is voluntary there is a strong case to be made to adopt the latest version before requirements mandate it.
The CMS Burden Reduction Rule shelved in 2020 will reemerge as an NPRM by the end of 2022 or early 2023.
Taking an objective approach in assessing and setting your 2023 interoperability goals based on user needs and ways to gain a competitive edge so your organization can not only meet requirements but add value to users.
Archimedes tells us that the shortest distance between two points is a straight line. The journey toward interoperability has proven that the shortest path is rarely the smoothest or most cost efficient. Companies that take the long road often lead the way because projects that have been researched, tested and refined throughout development are more successful. Also, strategic investment in standards not yet required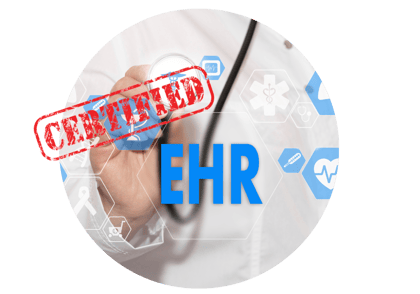 can pave the way for big advantages.

Many health care systems and health information technology (health IT) vendors let regulatory mandates or incentives set the pace and path of their infrastructure improvements. The challenge with waiting for a regulatory deadline is that the changes implemented may be limited to this year's requirements and not well integrated into the overall interoperability strategy. Organizations that plan for improvements ahead of regulatory deadlines can benefit from input of key stakeholders and collaboration with industry partners. The resulting IT investments can broadly improve connectivity and data exchange. Industry innovators are not only staying ahead of requirements from the Office of the National Coordinator for Health IT (ONC) and Centers for Medicare & Medicaid Services (CMS) but, more importantly, are helping to define them.
USCDI v4 Is Coming in 2023, but Certification Beyond v1 Is Voluntary
The United States Core Data for Interoperability (USCDI) is a standard set of health data classes and elements created to facilitate nationwide interoperable health information exchange. The 21st Century Cures Act: Interoperability, Information Blocking, and the ONC Health IT Certification Program Final Rule (ONC Cures Act Final Rule) adopted the first version, USCDI v1, as the required standard for the ONC Health IT Certification 1
The USCDI ONC New Data Element and Class Submission System was created so health IT stakeholders could regularly contribute to planned code expansions by commenting on drafts and submitting recommendations for changes. ONC also enables developers to apply for certification of more advanced standards than required by submitting standards specifications and real-world testing results to the Standard Version Advancement Process. More information about contributing to future versions or applying for advanced certification can be found here.
Each updated version of the USCDI incorporates new coding standards for additional data classes and elements. Organizations investing in and implementing programs that meet advanced standards are not only improving their own capabilities and workflow functionality but are also contributing to a more interoperable health care ecosystem that is better able to support health equity. The most noticeable improvements USCDI v2 provides over v1 are the inclusion of data classes specific to social determinants of health (SDoH). Information related to SDoH is vital for identifying gaps in care to improve health equity.
USCDI v3, released in July 2022, includes 24 new data classes and expands SDoH data exchange capabilities. v3 adds more detailed data elements for Health Status/Assessment class with categories that include smoking status, mental health, disabilities and other factors that can impact health equity. Additional data elements in the Sexual Orientation and Gender Identity data class include the broader Systematized Nomenclature of Medicine Clinical Terms (SNOMED CT) codes set that cover concepts such as Gender Identity not included in the Sex (Assigned at Birth) data class, addressing the needs of a population at risk for health inequities. The two most notable v3 upgrades for stakeholders who monitor regulations related to price/cost transparency include new data sets for Medications and Health Insurance.

ONC plans to release the draft of v4 in January 2023 for health IT stakeholders' review and submission of comments. ONC has not released a rule requiring certification beyond v1. Several regulations that went into effect in 2022 and will have enforcement consequences in 2023 could create a de facto requirement for health IT stakeholders to support and certify use of more current version(s) of USCDI.
2022 Regulation Recap for EHRs
In January 2022, the No Surprises Rules went into effect requiring advanced cost estimates and protection from balance billing along with good-faith estimates from providers. The Transparency in Coverage Rule requires the use of machine-readable files for a limited scope of electronic health information.

This year also brought stronger enforcement of the ONC Information Blocking Rule, expanding the types of electronic health information that must be shared but stopping short of mandating the use of Fast Healthcare Interoperability Resources (FHIR)-based application programming interfaces (APIs). A rule to finalize the enforcement of the CMS 2020 Burden Reduction Rule will likely come out as a new proposed rule as 2022 ends. The NPRM will indicate whether medical electronic prior authorizations (ePAs) and patients' access to electronic data will be mandated as its name has promised for nearly two years. The new iteration of this ruling requires that payers offer patients and providers a FHIR-enabled, workflow-friendly API for ePAs to simplify documentation requirements. Many electronic health records (EHRs) and health systems already utilize pharmacy ePAs and report an improved timeliness of care for 71% of experienced users and a reduction in median wait time for a decision by more than two-thirds, from 18.7 to 5.7 hours.2 However, payers continue to report that more testing of ePA standards and phased developmental requirements are needed.

Also this year, ONC created the Trusted Exchange Framework and Common Agreement (TEFCA) to establish a nationwide interoperability platform. Health organizations can apply for designation with TEFCA as a qualified health information network and agree to securely share clinical data based on their collective standards.
Preparing for New Rules in 2023 for EHRs
Beginning January 1, 2023, CMS will require use of the Real-Time Benefit Tool, which will provide enrollees access to real-time formulary and benefit information and enable comparison shopping for lower-cost alternative therapies. Further enforcement of the No Surprises Rules will require comprehensive good-faith estimates for self-pay and uninsured patients and a consumer cost estimator tool that discloses payers' prices on 500 services and medications. Rules requiring that patients receive advanced explanation of benefits that include cost-sharing and deductible information are expected mid-2023.

Further enforcement of the Burden Reduction Rule may help to smooth ePA adoption across more health entities by establishing clearly outlined certification requirements.

Required electronic prescribing of controlled substances (EPCS), another provision of the CMS Burden Reduction Rule, is widely adopted. 20 states require EPCS for all controlled substances, 8 require it for some controlled substances and 7 states require electronic prescribing for all prescriptions regardless of their controlled substance status.
Setting Your 2023 Interoperability Goals
If you follow a "wait and see" approach to what changes or upgrades are mandated, it can result in short-sighted, Band-Aid solutions that check the box for current requirements but do not address your strategic plan. It can be challenging to decide which development needs are most urgent or gain stakeholder commitment to invest before infrastructure changes are mandated. Now might be the time for your interoperability roadmap to take a research and development detour:

- Interview the frontline users of your IT systems and gather input about situations where data access limitations limit their effectiveness
- Observe your IT systems in use and make note of workflow interruptions, how frequently data are shared in PDF format, or how often data are manually entered
- Consider whether or not your external partners or vendors are already using standardized APIs
- Look into the wealth of resources available from the HL7 FHIR Accelerator programs, including foundational tools and workflow platforms to assist in improving data-sharing capabilities
- Allocated resources to participate in ONC health IT forums and TEFCA
- Reach out to Point-of-Care Partners for help navigating the regulatory changes or developing your interoperability plan, please contact us.
The Certified Health Products List provides an authoritative, comprehensive listing of health IT modules that have been tested and certified through the ONC Certification Program and is updated, at minimum, once per week.
If you need help prioritizing projects based on regulatory requirements and planning ahead for future policies and certifications, reach out to us at pooja.babbrah@pocp.com to set up a call. You can also access slides and the recording from our webinar "EHR Updates on Regulations and Standards to Plan Your Roadmap" by clicking here. POCP's Regulatory Resource Center has resources that can help you stay on top of federal and state level regulations.
ONC Health IT Certification Program Overview,

https://www.healthit.gov/sites/default/files/PUBLICHealthITCertificationProgramOverview.pdf

Surescripts 2021 National Progress Report,

2021-national-progress-report.pdf (surescripts.com)