HIT Perspectives:


Achieving Patient-Specific Price Transparency by Unlocking EHR Data
Subscribe
HIT Perspectives – September 2020
Achieving Patient-Specific Price Transparency by

Unlocking EHR Data

By Pooja Babbrah, Practice Lead, PBM Services
Quick Summary
New use cases are driving change, including value-based care reimbursement models and

COVID-19

New kinds of patient-specific transparency

leverage EHR data t

o benefit

payers, providers and patients

Issues related to data access and data sharing must be addressed so that transparency use cases can be reviewed and refined
Health care continues its mission to use data to increase transparency, lower costs, improve quality and enhance patient choice and satisfaction. Patient information in the electronic health record (EHR) is currently being leveraged to generate patient-specific information for the costs of drugs covered under a patient's drug benefit; the costs of drugs, devices and services covered under the patient's medical benefit; along with the status of patients' specialty medication prescriptions.
These twists on transparency are relatively new, owing to advances in technology and emerging use cases. Transparency has traditionally meant having providers inform patients about the procedures they offer and their associated prices. That trend is certainly alive and well. We see this most recently in the hospital transparency final rule from the Centers for Medicare and Medicaid Services (CMS). Beginning January 1, 2021, hospitals must post payer-specific negotiated rates for 300 services online in a searchable and consumer-friendly manner. Armed with this information, CMS believes that patients can shop around for the best deal on a specific procedure; at the same time, this is expected to lower costs through competition.
New use cases are driving change.
This final rule arose as new use cases were emerging concerning the need for additional price transparency based on a patient's insurance coverage information available in the EHR. Two stand out.
The first is the increase in adoption of value-based care reimbursement models, which reward providers for improving quality and lowering costs. Several studies have found that having information on the costs of patient care helps guide physicians toward more cost-effective care with better outcomes. For example, a 2018 study found that having cost data was an influential factor in helping physicians select a particular therapy and physicians reported that they welcomed the information. The study also indicated that increased data access was directly related to improved outcomes, which hits at the heart of the value-based care model.
A second driver for increased transparency is the response to the coronavirus disease 2019 (COVID-19) crisis. Many Americans are feeling the financial squeeze caused by these responses to the pandemic. Many lost their incomes and health insurance, while countless businesses struggle to survive in the aftermath. According to one survey, many consumers will select care differently in a post‒COVID-19 world, with the need for higher quality, lower cost and more accessible care options at the top of everyone's list. In addition, adults increasingly are concerned about the costs of health care—more so than they were before COVID-19. Price transparency — especially on a patient-specific basis — will be a must have for both patients and providers going forward.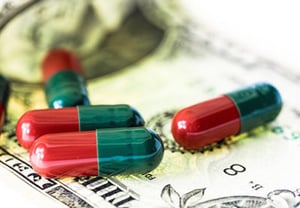 New kinds of patient-specific transparency. With the need for transparency now top of mind, the industry has responded with new ways to leverage EHR data that will be beneficial to payers, providers and patients. For example:
Drug prices. The soaring cost of specialty medications and the increasing complexity of health benefits means that consumers are being asked to bear a larger share of the cost of their medications. Most don't know how that will affect their pocketbook. More than ever, consumers need to know upfront about drug prices, payer requirements, pharmacy options and potential out-of-pocket costs.
Until recently, prescribers had difficulty determining how much a drug would cost the patient out of pocket. This would lead to the patient often "abandoning" their prescription at the pharmacy counter because they couldn't afford the medication. The electronic prescribing industry responded by creating the real-time pharmacy benefit check (RTPBC). This tool provides patient-specific information, based on their health plan, in real time as part of the electronic prescribing (ePrescribing) process in EHRs. This is expected to be a game changer for prescribers and patients, who can now work together at the point of care to identify and eliminate price barriers so patients can get affordable medications from the get-go. The RTPBC, or "real-time benefit tool" as the government refers to it, will be required for use by Medicare Part D beginning January 1, 2021. Private insurance companies are expected to follow suit.
Real-time transactions for medical benefit coverage. The industry is making progress on electronic transactions related to medical benefit verification. The Da Vinci Project, a Health Level 7 Fast Healthcare Interoperability Resources (HL7 FHIR®) accelerator, is working on use cases related to real-time verification of medical benefit. These include coverage requirements discovery (CRD), documentation templates and rules (DTR), and prior authorization support (PAS). One immediate application of this is in the specialty pharmacy space. Roughly half of specialty prescriptions today are for drugs, devices and procedures covered under patients' medical benefit. These can also be a huge hit to consumers' pocketbooks if their costs are not known at the point of the prescribing. Implementation of a combination of these use cases in the ePrescribing workflow would empower patients and their doctors to identify the most cost-effective, therapeutically appropriate course of treatment and help eliminate medication noncompliance because a prescription is too expensive.
Status of specialty medication prescriptions. CVS Specialty has created a new service called

Specialty Expedite

for patients with complex medical conditions requiring specialty medications. The goal is to help patients with the often complicated and time-consuming process to obtain needed specialty medications and keep them updated on the status of their prescription. This process often takes weeks and involves obtaining permission from an insurance company through the prior authorization (PA) process and exchange of voluminous medical and other information between the patient's insurance company and provider. Specialty Expedite works by securely gathering appropriate patient information, including insurance, labwork and diagnosis codes via a doctor's EHR system instead of sharing it via fax. In addition, it will give patients the option of receiving real-time status updates via email or text so they can stay informed on the status of their prescriptions and any PA requirements. CVS expects this will help improve patient satisfaction, increase speed to therapy and reduce prescription abandonment.
Moving forward with transparency. Transparency is a hot topic and efforts are accelerating to improve patients' participation in their own health care. However, certain issues related to data access and data sharing must be addressed so that transparency use cases can be reviewed and refined.
Patient consent.

Patient consent has been a thorny issue since the early days of EHRs. In the beginning, it was a binary choice: opt in or opt out. Nevertheless, this was confusing because mechanisms varied among entities. Patients either didn't know these choices existed or didn't understand how they worked. Today, data sharing options and consent management are even more confusing. Now patients can share all or selected parts of their health record with various entities, such as providers and third-party application programming interface (API) developers. Who manages electronic consent is a critical issue. There are gaps in consent m

anagement for basic patient data, not to mention for durable powers of attorney and other documents essential to end-of-life care.

Moreover, patient consent rules often vary by state.
Things get even more complicated in the case of sensitive health information, such as for behavioral health conditions. Much of these data cannot be shared under provisions of 42 CFR. Part 2 without the patient's direct knowledge and consent. While there has been movement toward updating this legislation, no changes have yet been made.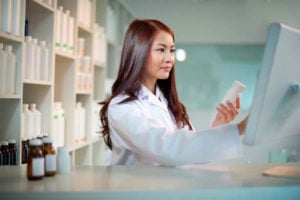 While HIPAA can work together with more detailed privacy policies, the variations among states and other entities' consent policies can be confusing and difficult to understand for consumers. There is no one place an individual can go for an easy-to-understand explanation of which data-sharing and consent rules apply to them—and when. In addition, there are gaps for entities that are not covered under HIPAA, such as API developers. While APIs may be brought under HIPAA's privacy provisions, such as through business associate agreements, for example, they are a black box for consumers.
Health literacy. Patients often lack understanding of the terminology involved with their clinical care, lab results and medication management. This makes it difficult for them to know what they are agreeing to when it comes to data access, data sharing and consents.
The d

igital divide. The digital divide also presents challenges. Despite the widespread availability of broadband and Internet access, there still are pockets with limited or no connectivity. This means that certain segments of the population (such as the elderly, low income and rural populations) have limited access to wi-fi and Internet technologies. This restricts opportunities for them to access and share their personal health data and manage consents. Strides are being made to address this by federal and state governments, accelerated in response to the COVID-19 crisis. That said, it will be some time before broadband access is ubiquitous across the country.
Conclusion. The world of transparency is rapidly evolving. Stakeholders especially must come together to address gaps in mechanisms and policies related to data access and data sharing, as well as create easy-to-understand, actionable policies and mechanisms for consumers. Want to know more? Reach out to me at pooja.babbrah@pocp.com.
---
In this issue: